AWARD WINNING DOG GROOMING IN CHESHIRE
We pride ourselves on delivering the new standard of dog grooming in Cheshire. Independently owned, The Pet Retreat comprises two sister salons that share a common focus on the health and wellbeing of your pet and its coat throughout your experience.
Dog Grooming at The Pet Retreat
The Pet Retreat comprises independently owned sister salons in Holmes Chapel and Bowdon, designed with your pet's comfort and enjoyment in mind. Whilst independently owned and operated, our salons under The Pet Retreat brand all share the same ethics and values, so you can rest assured that you will receive the same, premium standard of care across our sites.
Whether you're looking for a breed standard cut, a simple freshen up or you just want to give your pet some pampering, your nearest salon is sure to deliver. Find out more about The Pet Retreat dog grooming experience and book your bespoke pet grooming appointment today.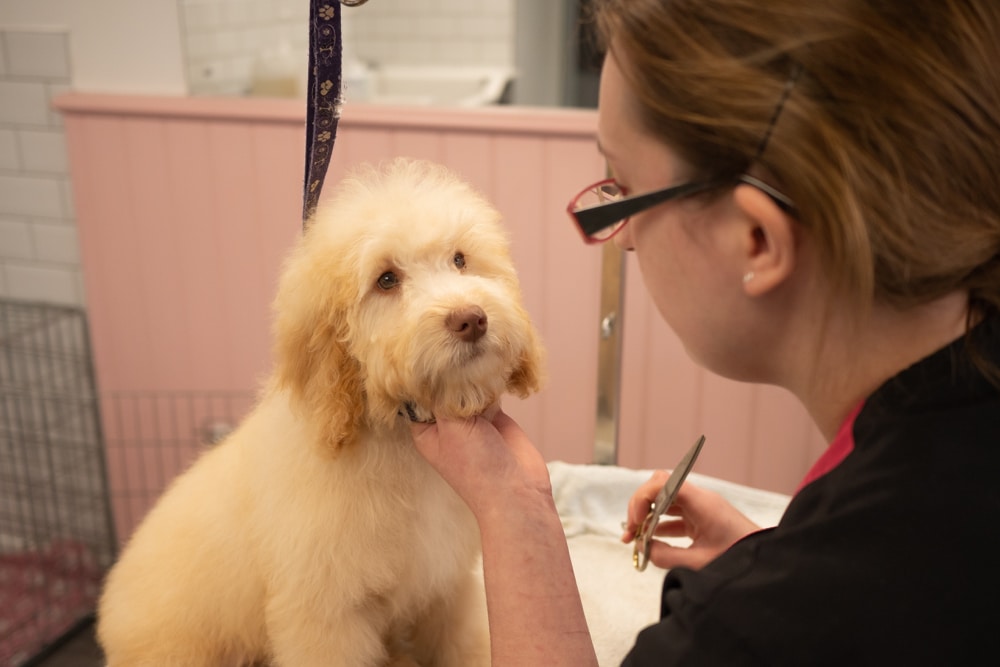 Why Choose The Pet Retreat for Dog Grooming?
Our luxury dog grooming process is designed to deliver on the three most important factors: health, style and enjoyment. We'll identify any factors affecting your pet's coat and skin health, give them a trim to dazzle and leave both dog and owner smiling from ear to ear. Here's what makes The Pet Retreat special:
Setting the Standard
Both of our dog grooming salons share the same passion value and ethics, keeping your dog safe and happy.
Bespoke Dog Grooming
Our bespoke environment is built to the highest standards with your pet's enjoyment and safety in mind.
Natural Treatment
We invest in the best equipment and natural, vegan and environmentally friendly dog grooming products.
Experienced Staff
The Pet Retreat is a team of fully qualified and experienced dog grooming stylists who are passionate about treating your pet.
Reviews for Our Dog Grooming in Cheshire
Don't just take our word for it, see what our valued clients have to say about our dog grooming services: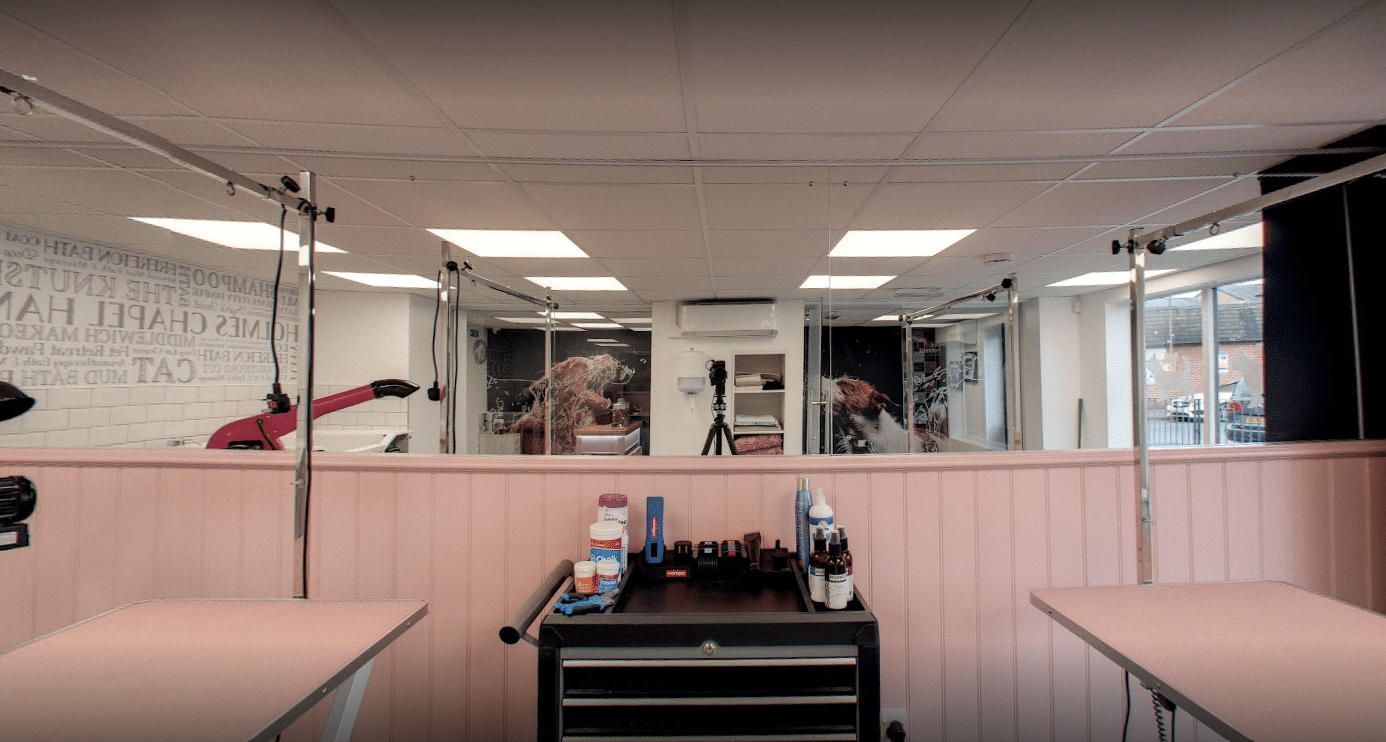 Two of my boys visit the Pet Retreat grooming salon and I have been very pleased with the way they are treated and exceptionally pleased with the grooming my rough collie receives. I would definitely recommend the salon.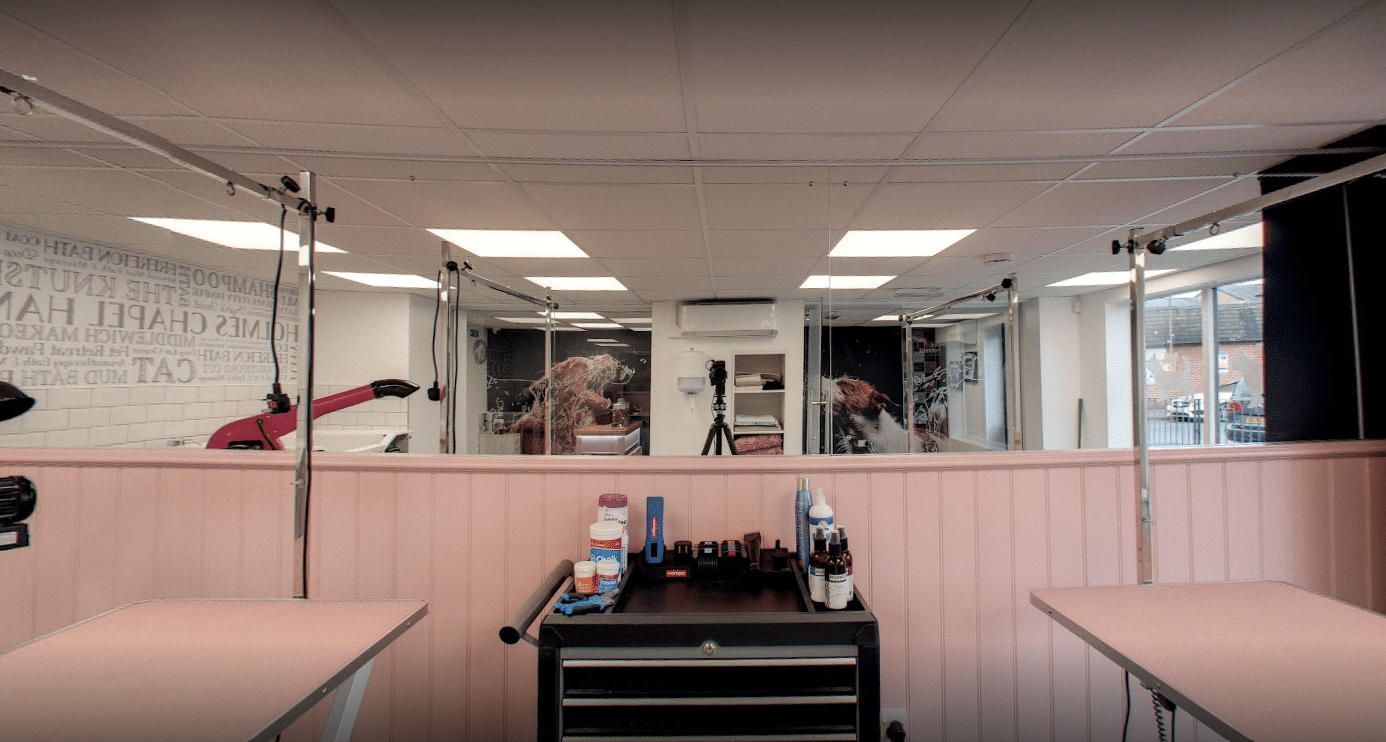 Absolutely loved Gus's groom on Saturday. He's come out fluffier and softer than ever and he seem to really enjoy his scrub!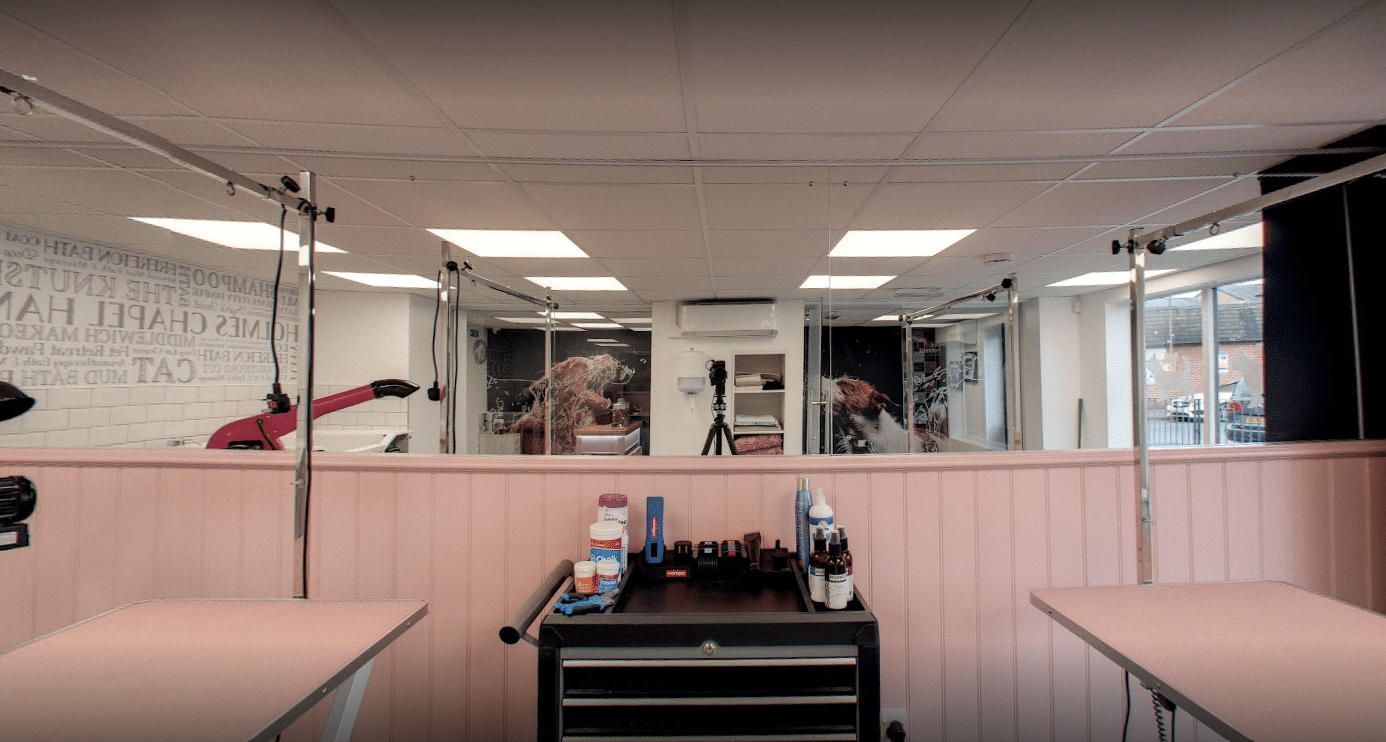 I brought my Standard Poodle, Poppy to the salon, she was very impressed with Sophie! As was her best friend Betty who booked in straight after seeing her fantastic new haircut!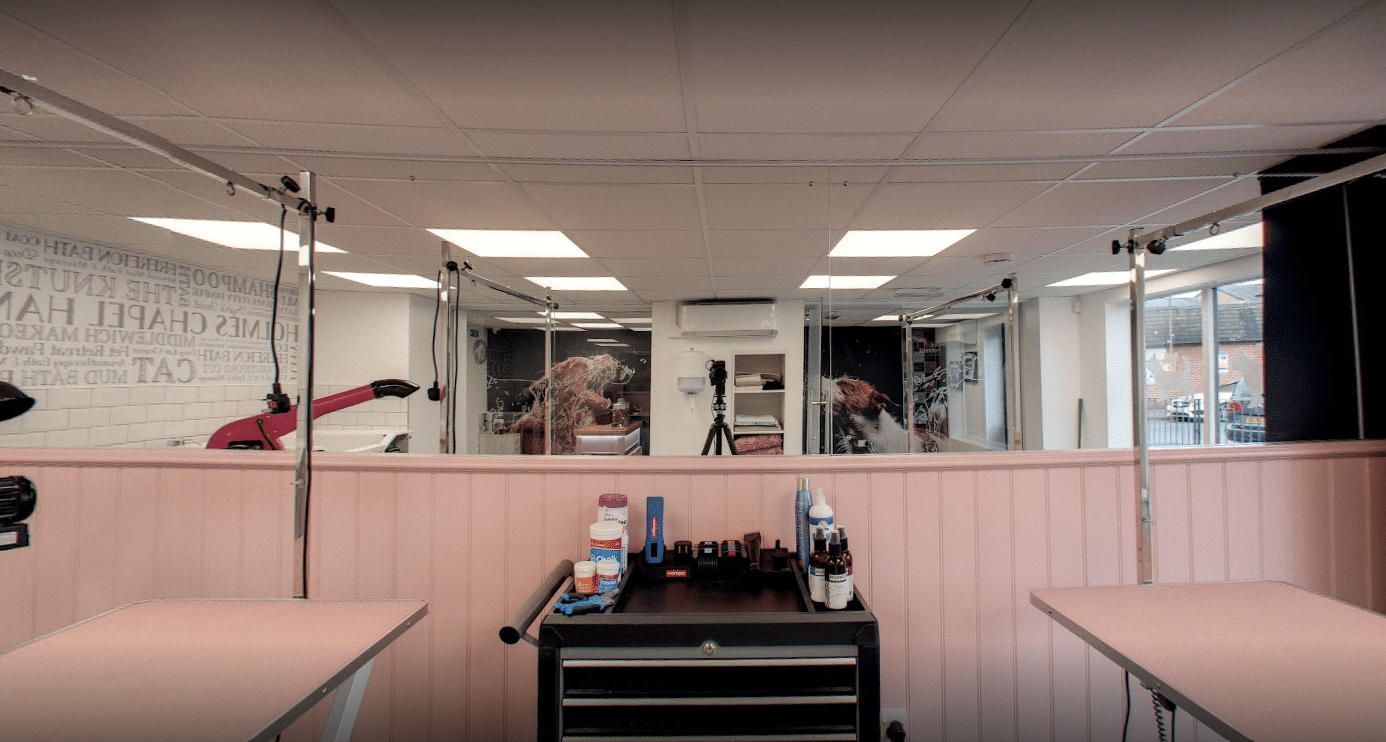 Lovely staff, very kind and caring, always trust them to take care of my dogs. Fantastic dog groomers, my dogs always look immaculate.
Looks and smells gorgeous!
My poodle looks amazing after Kerry clipped him at Woodford. Best clip he's ever had. He is a very nervous dog and she knew exactly how to handle him and put him at ease straight away. Well done!
Linda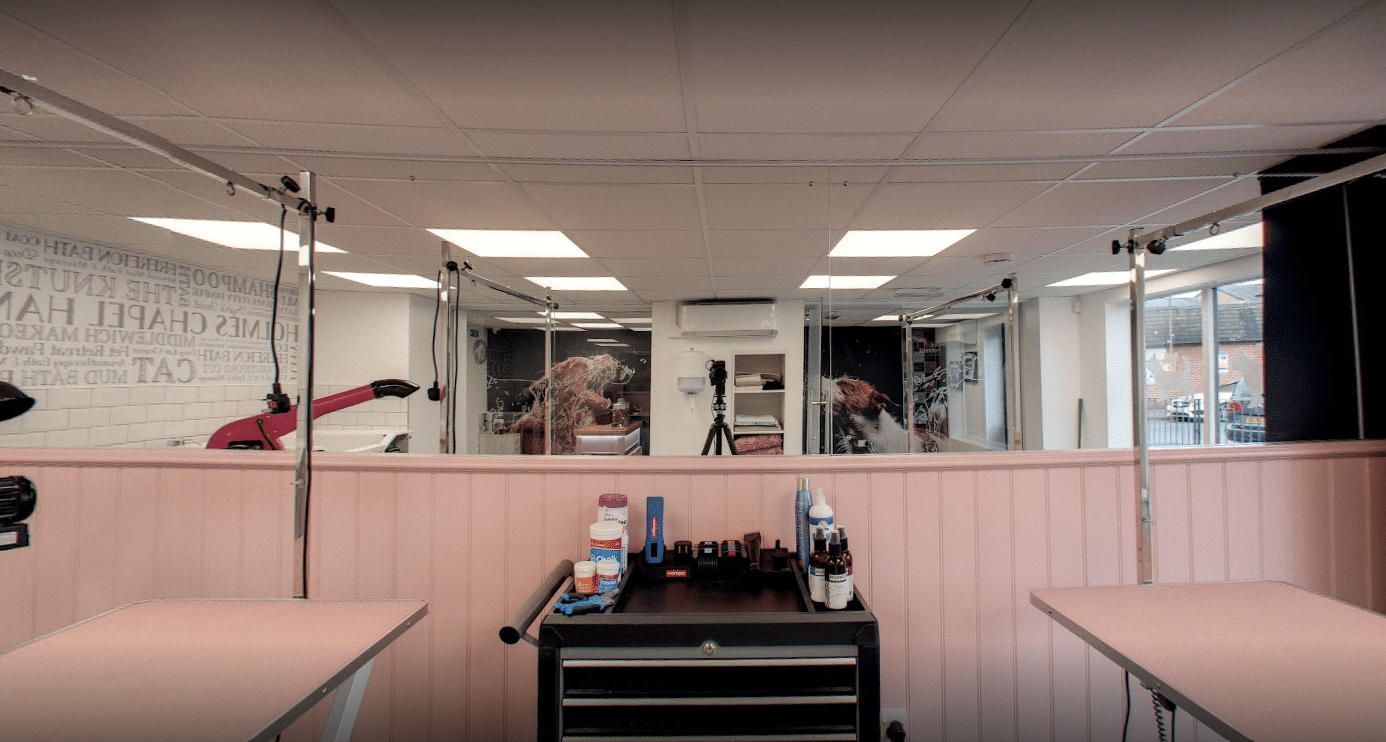 First time here, very pleased. Lovely and clean and friendly. Highly recommend and will be back.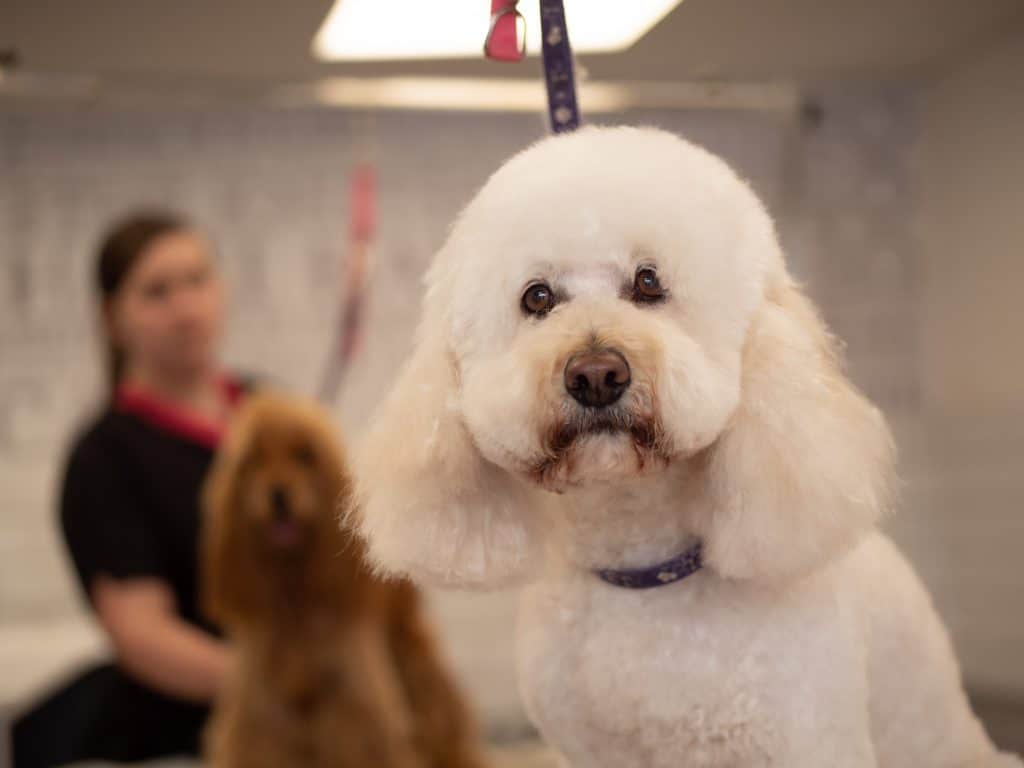 Book Your Dog Grooming Appointment
At The Pet Retreat, we go above and beyond to ensure the best standard of pet grooming in Cheshire. Whether you're looking for a breed standard cut, a simple freshen up, or you just want to give your pet some pampering, your nearest salon is sure to deliver high quality dog grooming services.