Dog Groomers in Altrincham
Tuesday – Saturday: 9.00am – 5.30pm
Premier Dog Grooming In Altrincham
The Pet Retreat grooming salon in Bowdon is independently owned by experienced groomers, whilst remaining a part of The Pet Retreat group of sister salons, sharing the same passion, values, and ethics. We are now selling pet-friendly products to enhance your home grooming. Book your appointment with our team of expert dog groomers in Manchester:
About Our Bowdon Salon
Our Bowdon salon is nestled in the heart of Bowdon Vale, just off Vicarage Lane. Offering a range of packages that will bring joy to both dogs and owners alike, we're the number one choice for dog grooming in Altrincham.
We like to do things properly here at The Pet Retreat, that's why we've created a bespoke grooming environment, built to the highest standards with your pet's enjoyment and safety in mind. As such, we only employ the most qualified grooming stylists, and invest in both the best equipment and natural grooming products, such as Houndsly Shampoos. Our range of Houndsly products are vegan, natural and environmentally friendly using only recycled plastic or alternatives such as metal bottles for sprays.
Here at The Pet Retreat we believe that every pet's grooming requires an individual approach. Our process factors in your pet's coat type and personality as well as your own personal tastes to deliver a style that you're happy with. We can deliver breed standard cuts ready for your next dog show or a convenient trim that will keep your dog looking clean in the mud. Discover more about our Grooming Packages so that you can start planning your next visit.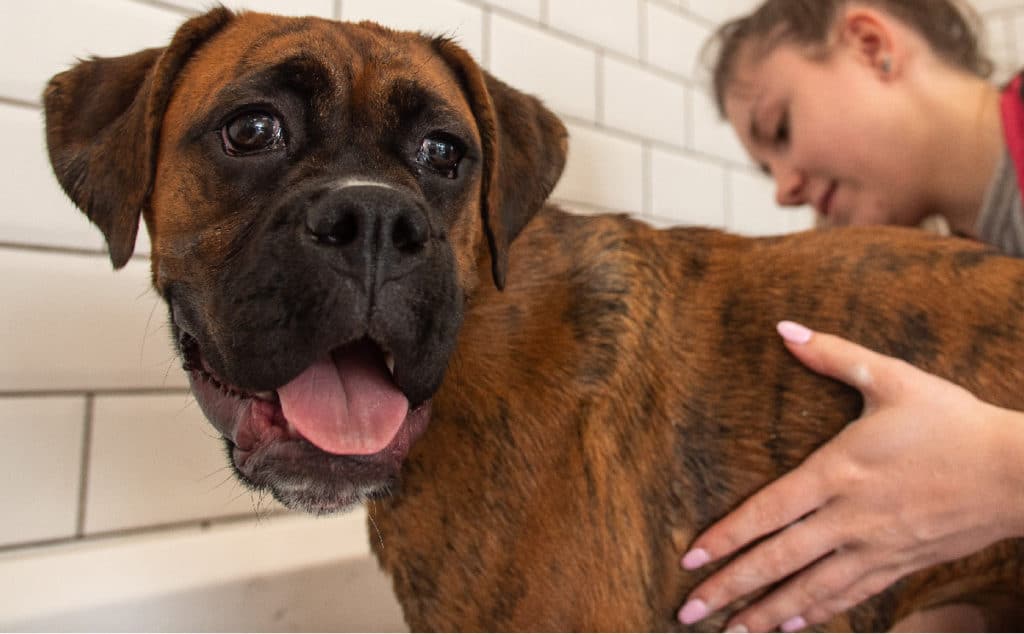 MEET THE TEAM
Find out more about our professional grooming team, from their favourite pets to their favourite pastimes.
Why Choose us as your grooming salon?
At both of our grooming salons, we share the same passion, ethics and values. Find out more about what makes The Pet Retreat special:
Safety
As our grooming salons are owned and operated by vets, we hold your pet's safety and happiness at the forefront of our sessions
experts
We set the standard of grooming in our bespoke grooming salon environment.
Natural Products
At The Pet Retreat, we use only natural, vegan and environmentally friendly products.
Reviews for Our Dog Grooming in Altrincham
We have a large number of reviews for our dog grooming in Manchester to help you make an informed decision on whether to choose our Bowdon salon: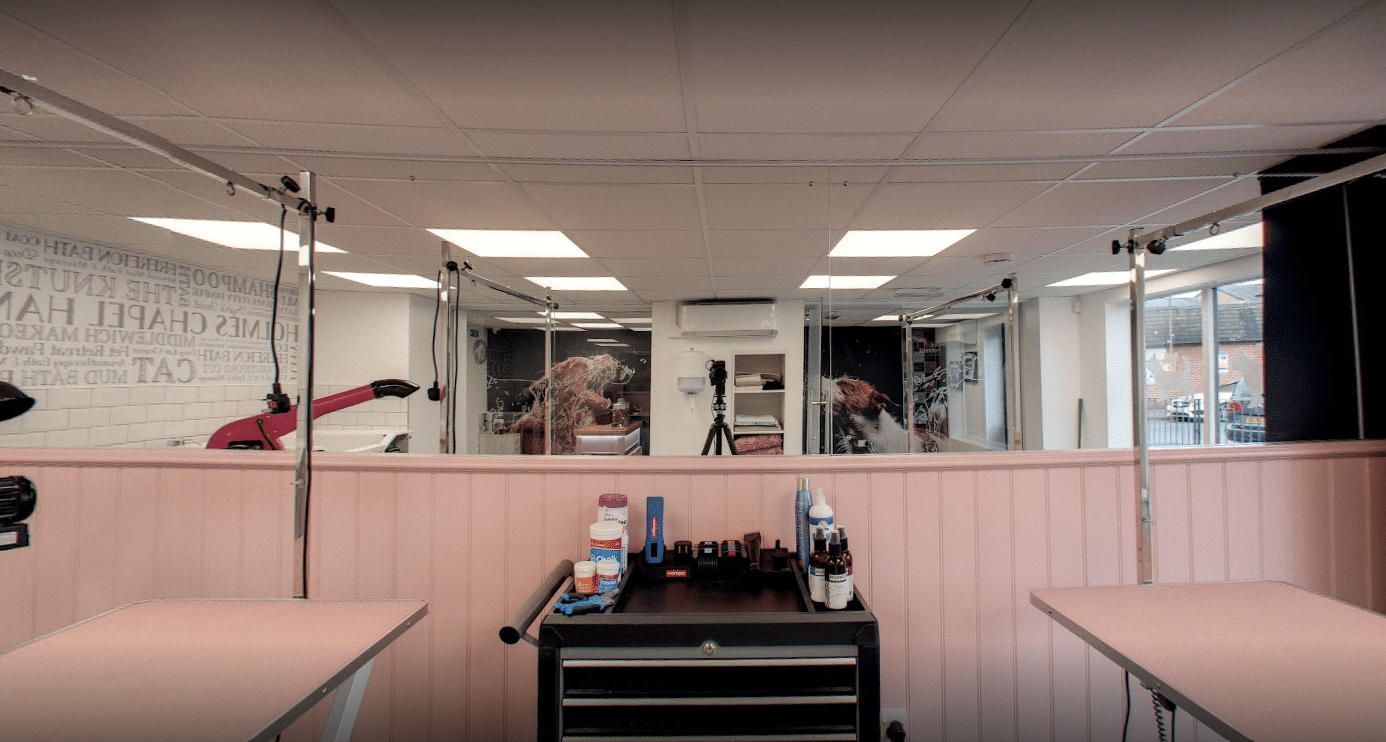 Two of my boys visit the Pet Retreat grooming salon and I have been very pleased with the way they are treated and exceptionally pleased with the grooming my rough collie receives. I would definitely recommend the salon.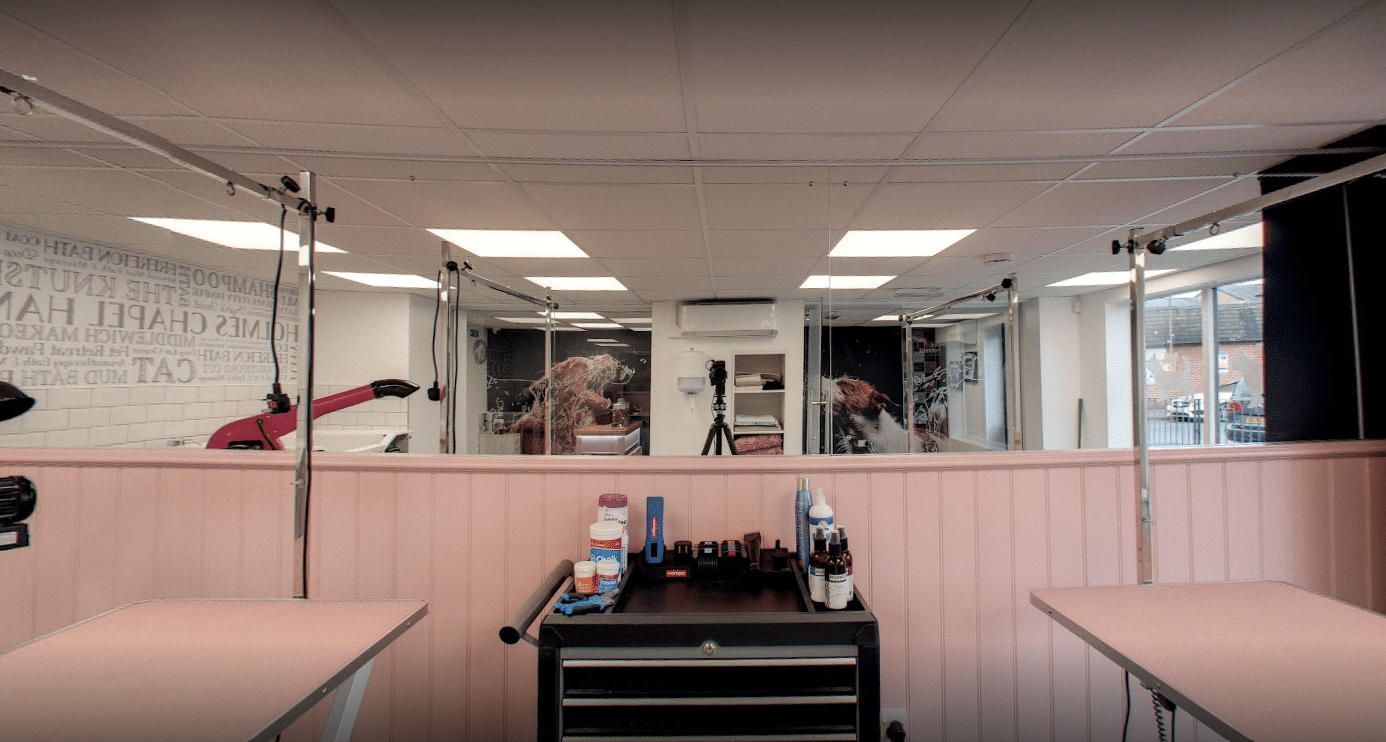 Absolutely loved Gus's groom on Saturday. He's come out fluffier and softer than ever and he seem to really enjoy his scrub!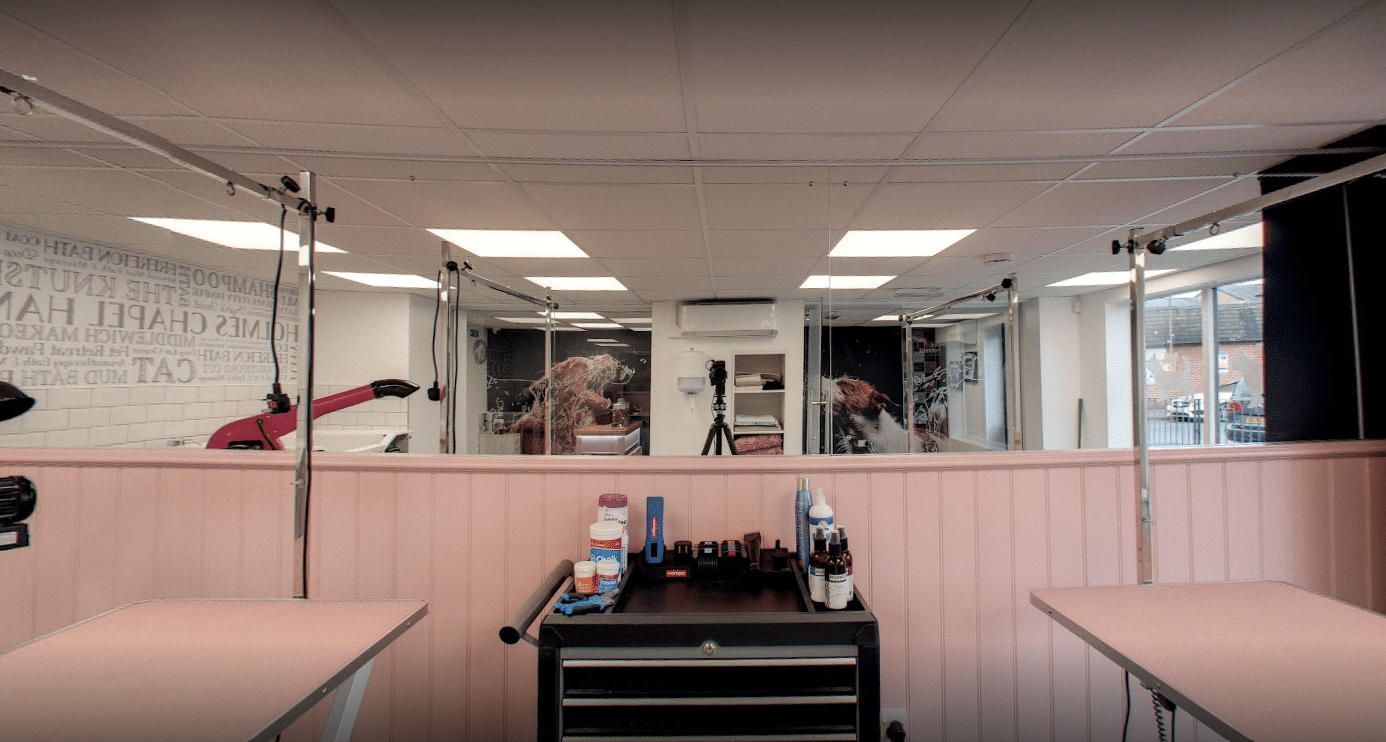 I brought my Standard Poodle, Poppy to the salon, she was very impressed with Sophie! As was her best friend Betty who booked in straight after seeing her fantastic new haircut!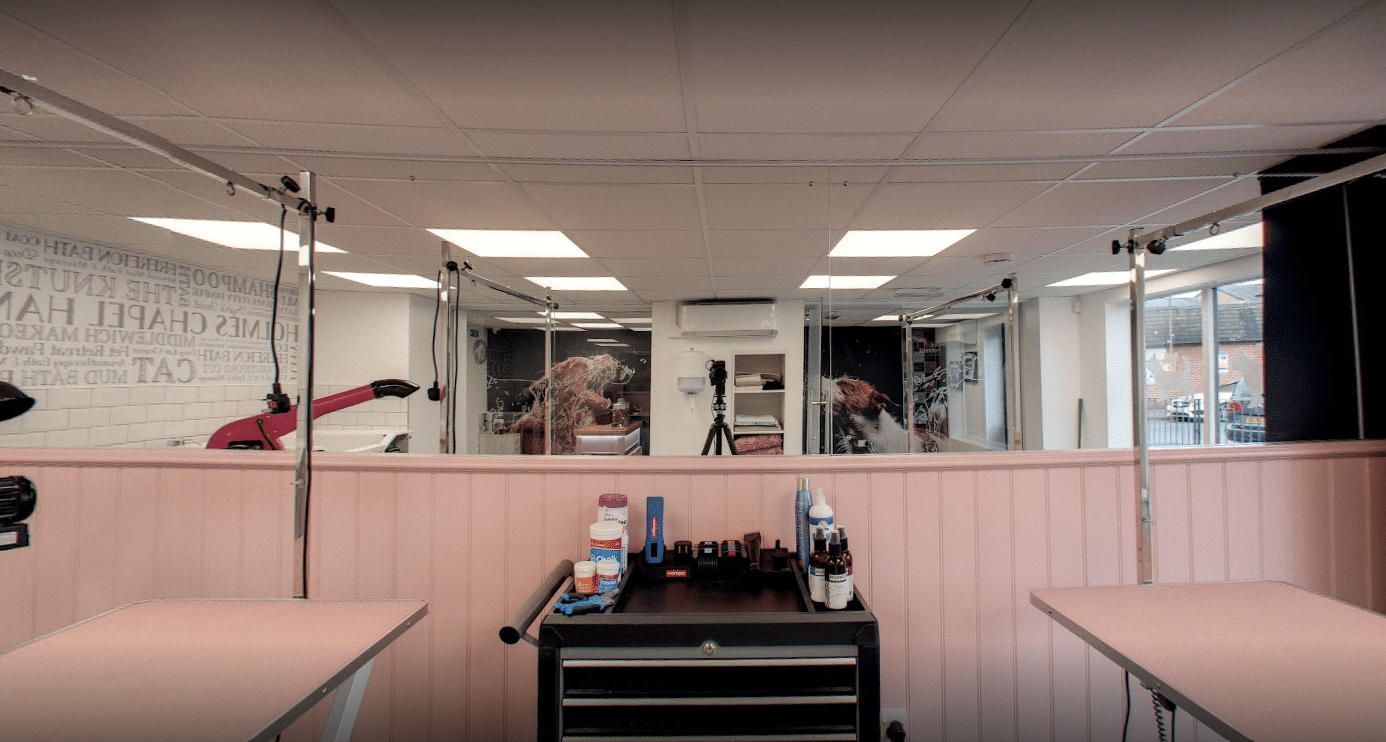 Lovely staff, very kind and caring, always trust them to take care of my dogs. Fantastic dog groomers, my dogs always look immaculate.
Looks and smells gorgeous!
My poodle looks amazing after Kerry clipped him at Woodford. Best clip he's ever had. He is a very nervous dog and she knew exactly how to handle him and put him at ease straight away. Well done!
Linda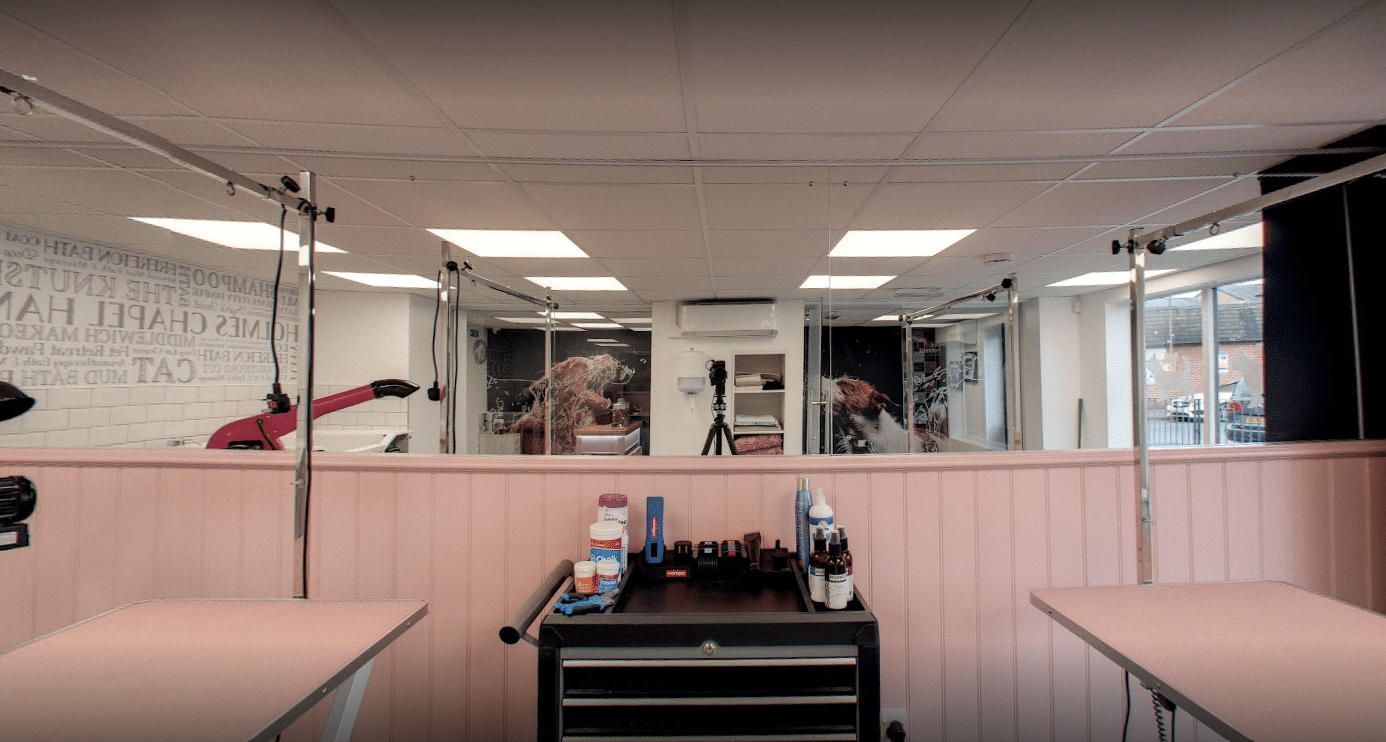 First time here, very pleased. Lovely and clean and friendly. Highly recommend and will be back.
Book Your Appointment in Bowdon
For bespoke dog grooming in Altrincham try The Pet Retreat. Our team of experienced groomers strongly believe that your pet deserves the best quality treatment. Text or WhatsApp 07960052007 to book your next appointment or complimentary consultation today. Alternatively, use the form below: