Dog Grooming Tips : Home Brushing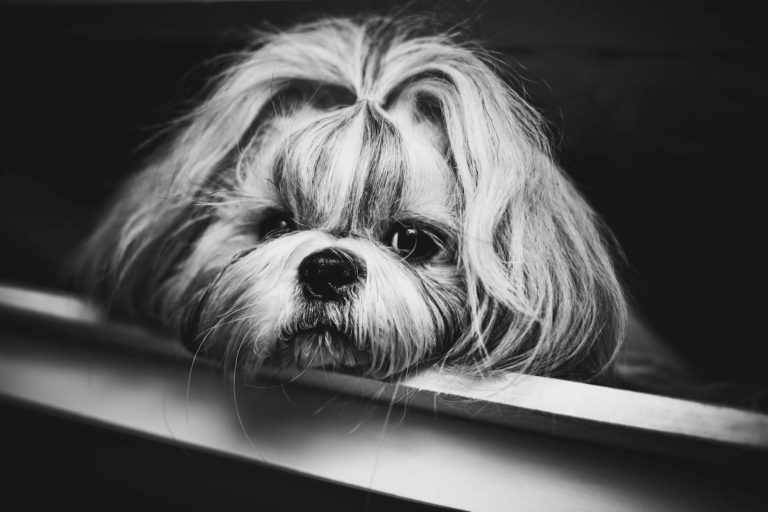 It goes without saying that booking regular visits to The Pet Retreat is the most effective way to keep your dog's coat healthy, but whether you book an appointment every month or every 12 weeks, you can help maintain your pet's fur when you get back home.
Many of our treatments help improve the condition of your pet's hair and stimulate their skin to help regrowth, whilst our 100% natural shampoos will make them smell like summer whilst being kind to their skin. However by brushing your furry friends coat every couple of days this will help to maintain the shine and keep it tangle free, even after messy trips to the park.
"At the pet retreat we have a range of brushes suitable for every kind of coat type and length" said Maria Tawse, grooming stylist and salon manager. " There are a variety of brushes for removing and collecting hair, whilst a simple metal comb is perfect for removing knots and couldn't be easier".
Benefits of dog grooming at home
Whether your dog has long or short hair or if you think your dog might not need it, dog grooming at home is essential for a number of reasons.
Remove those dead hairs
By brushing your dog in between grooming sessions it helps remove the dead hair which keeps the coat looking glossy. It also allows air to circulate more freely through to the skin which keeps the dogs cool in the hotter months. On top of this, by removing the hair yourself you'll stop hair scattering around your house, so hopefully less vacuuming!
Get rid of those knots
When your dogs play in the rain or wears a harness its inevitable that their coat will become knotted, by working through the fur with a slicker brush or comb regularly you will be able to detangle the knots before they become more of an issue. If you fail to remove the knots and neglect brushing the coat it will eventually become matted.
Matted coats
Matted coats can be very painful for your dog as the hair tightens and pulls on their skin. If it is a severe case the coat will become pelted and can only be removed by shaving off on a very short blade close to the skin. This can be a miserable experience for your dog as when removing the coat it will be uncomfortable, not to mention leaving the dog with very little hair left.  This can be avoided with regular brushing and the use of detangle sprays which Maria has available at the pet retreat.
Check for lumps and bumps
Its not just your pet's vanity which is at stake when you brush them, it might help keep them healthy. By brushing your dog regularly you'll get to know their skin and bodies, which will allow you to notice any uncharacteristic lumps, bumps, cuts or painful spots which may pre-empt a trip to the vets., hopefully spotting any signs of illness before they become to sinister.
Your premier dog groomers in Cheshire
By keeping your dog brushed and knot free, it will mean that their next appointment at the pet retreat will be enjoyable and you will be able to have a beautiful style. To book your appointment for one of our dog grooming treatments contact us on 01565 337 111. Located in Knutsford we are easily accessible from Manchester, Cheshire and Warrington with ample free parking available.